Your professional after effects plugin toolkit
Already in a committed relationship with your editor? No problem. Ignite Pro gives you 190 professional plugins to fire up After Effects, Premiere Pro, Final Cut Pro, or any other major host. Experiment with over 565 visual effects, presets, and the industry's best suite of 360° filters. No strings attached.
HitFilm Pro already contains Ignite plugins. Ignite Pro is intended as a 3rd party plugin for other compatible programs.
No arbitrary restrictions. No time limits. Ignite Pro neatly plugs into Adobe After Effects, FCPX, or any other host for hassle-free editing on your Mac or PC. Every license gives you 3 seats so that you can use Ignite Pro at home, in the studio, or on the beach — no sweat.
Adobe After Effects CC
Adobe Premiere Pro CC
Apple Final Cut Pro
Apple Motion
Avid Media Composer
Blackmagic Design DaVinci Resolve
Grass Valley EDIUS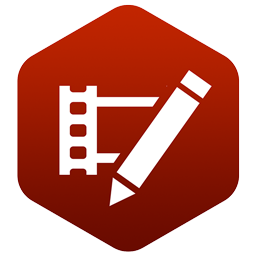 Sony Catalyst Edit
Foundry Nuke
VEGAS Pro
Ignite Pro's choice of customizable plugins is unmatched. You get over 565 professional visual effects and presets to use on any project, from sci-fi short films to thrilling action features and beyond.
Looking for some drama? Bring a flavor of Hollywood into your short films. With after effects plugins like Blood Spray, Gunfire, and Witness Protection, the visual effects in your shootout scene are going to be the best in show. Not satisfied with simple explosion stock? Add our Distortion effects to simulate heat or energy waves for a real impact.
Finish your footage with some flair, using the Cine Style effect and Letterboxing for a professional, high-quality look.
Get that J.J. Abrams look without having to adjust F-stops or shine a Maglite into your camera. Volumetric, Anamorphic, and Automatic Lens Flares are all easy to use with automatic identification and application of flares to bright spots in your layers.
Dazzle your audience with cool lightsword, neon, and laser effects – perfect for Star Wars or Blade Runner-style scenes. Hook them from the first moment with a superb 3D title sequence using our Surfaced Studio effect with realistic textures.
Horror is as much about the creepy tone as it is about the jump scare. Create spine-chilling tension using stylistic plugins like Bleach Bypass for that desaturated grade, or Film Damage and Grain to simulate a failing camera.
Mold terrifying monsters with the Bulge effect to create distorted features, or add some creepy mist for suspense with our powerful Dehaze plugin.
Create motion with music with the Audio Spectrum and Audio Waveform plugins, perfect for visualizing booming bass and music videos with waveform particle systems.
Find your style with funky Cartoon, Posterize, and Tile effects, perfect for trippy looks. Or go classy and give your band a Grammy-worthy makeover with our powerful Pro skin retouch plugin.
Turn your editor into a colorist's dream-come-true with Ignite Pro's grading and color correction plugins. Modify and analyze your frames with Color Cycle, Color Map, and Color Phase. Tinker with features like Duo Tone & Tint, Hue Colorize & Hue Shift, Shadows & Highlights, Color Vibrance, Vignette & Vignette Exposure to get the perfect shot.
Take your pick from hundreds of presets and fine-tune the appearance to your heart's content with our transform properties. Analyze and modify individual elements to create the perfect effect.
Cine style
Achieve the perfect cinematic look with a high-quality finish. Pop on the simple or Classic Cine Style grade (with multiple film presets) to your footage and fine-tune the appearance with built-in effects like Grain, Vignette, Letterbox, Color Adjustment, Shift, Hue, and Exposure.
Harsh, high contrast looks
Looking to add a flair of drama and cinematic edge to your footage? Give it the ultimate grunge look with edgy, bleached-out colors using Ignite Pro's Bleach Bypass effect.
Stylized glitch effects
Create stylized RGB split effects, or simply add some color variation to your video with Chromatic Aberration. A variety of controls allow you to crank it up for maximum intensity or keep things subtle.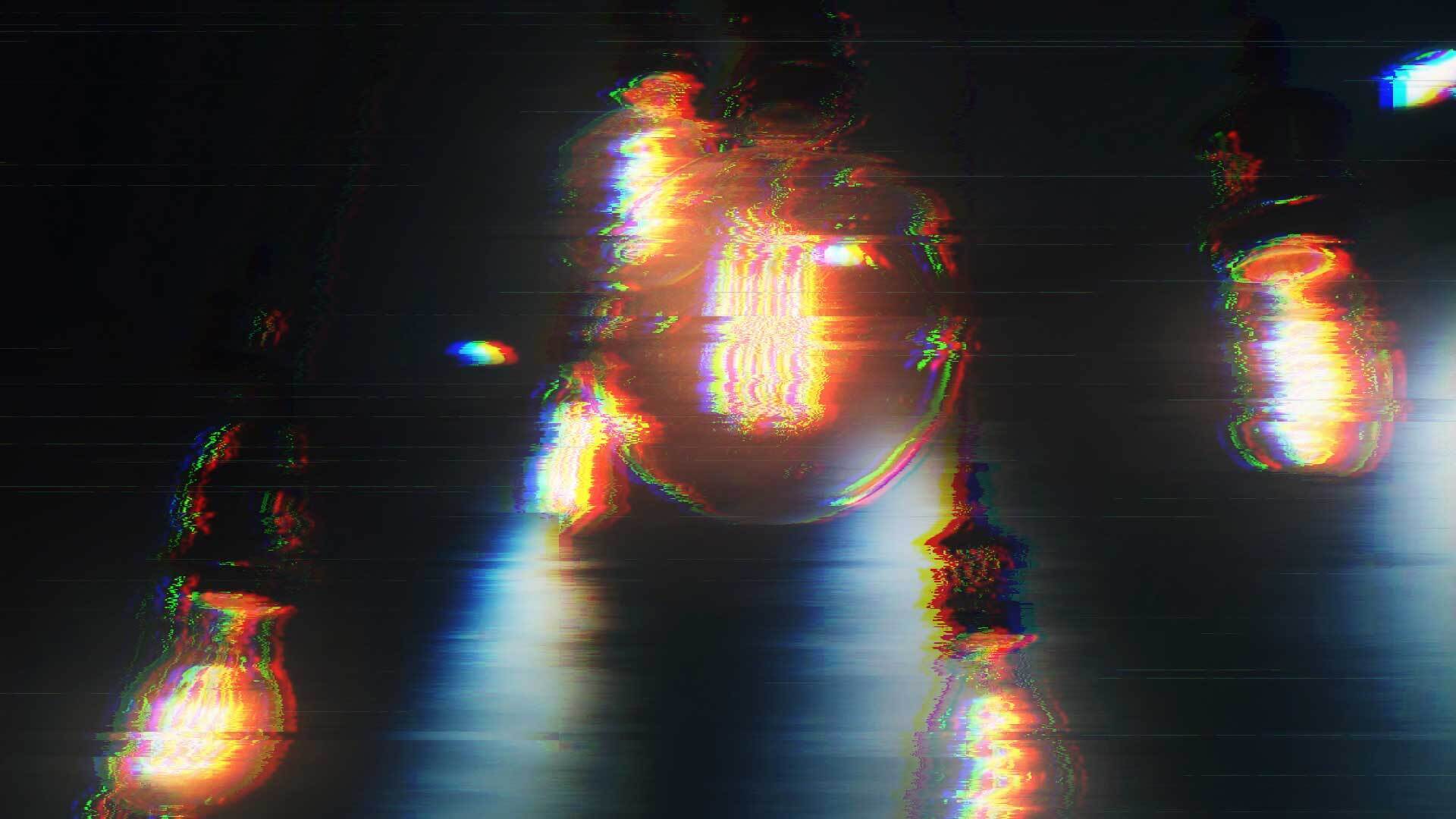 Match film looks
Want to match your footage to something else? Transfer the look of a layer to another layer using Ignite's Grading Transfer filter, and then customize shadows, midtones and highlights further with ease.
Easily remove fog and mist
Get that once-in-a-lifetime shot, no matter the weather. The Dehaze filter gives you the power to quickly clear bad weather or add some ominous fog for your own 221B Baker Street look. Elementary!
Touch up blemishes
Smooth and even skin isn't just reserved for Hollywood. Apply realistic and subtle makeup to your actors in post, with fine control over skin color, highlight glow, skin treatment, and detection thresholds.
Clean up your green screen footage with Ignite Pro's effortless broadcast-quality Chroma Key. Get high-quality removal from blue or green screen, control over edge detail, color correction, and advanced spill replacement.
Easy to use Ignite Plugins
No more manual keying! Let it tackle the details with automated matte cleaners, spill suppression, and edge-color effects. Add Luminance Key to your stock explosions and gunfire to precisely extract objects like fires and explosions from black or white backgrounds without spillage or spots.
360° video
360° Text
360° Video Transform
360° Video Viewer
360° Animated lasers
360° Blur
360° Bulge
360° Channel Blur
360° Fisheye Converter
360° Fractal Noise
360° Glow
360° Glow Darks
360° Lightsword (2-Point Auto)
360° Lightsword (4-Point Manual)
360° Lightsword (Glow only)
360° Magnify
360° Neon Path
360° Twirl
360° Unsharpen
Blurs
Bilateral Blur
Diffuse
Lens Blur
Motion Blur
Radial Blur
Zoom Blur
Channel
Channel Blur
Channel Mixer
Channel Swapper
Channel Time Shift
Chromatic Aberration
Color correction
Auto Color
Auto Contrast
Auto Levels
Color Temperature
Crush Blacks & Whites
Custom Gray
Dehaze
Exposure Pro
Hotspots
Pro Skin Retouch
White Balance
Color grading
Bleach Bypass
Cine Style
Color Vibrance
Day for Night
Duo Tone
Grading Transfer
Hue Colorize
Hue Shift
Shadows & Highlights
Three Strip Color
Two Strip Color
Vibrance
Vignette
LUT
Vignette Exposure
Stylize
Cartoon
Emboss
Find Edges
Glow Darks
Leave Color
Posterize
Solarize
Threshold
Tint
Temporal
Echo
Motion Trails
Speed
Time Displacement
Time Reverse
Distort
Bulge
Chromenator
Derez
Displacement
Energy Distortion
Fluid Distortion
Heat Distortion
Insect Vision
Magnify
Mosaic
Smoke Distortion
Twirl
Waves
Witness Protection
Block Displacement
Puppet
Generate
3D Extrusion
Animated Lasers
Audio Spectrum
Audio Waveform
Auto Volumetrics
Caustics
Clouds
Dimension Rift
Distance Field
Drop Shadow
End Credits Crawl
Fractal Noise
Grid
Hyperdrive
Letterbox
Lightsword (Glow)
Lightsword (2-point Auto)
Lightsword (4-point Manual)
Lightsword Ultra (Glow)
Lightsword Ultra (2-Point Auto)
Lightsword Ultra (4-Point Manual)
Neon Path (Path)
Pond Ripple
Pulp Sci-fi Title Crawl
Radio Waves
Reflection
Sphere
Split Screen Masking
Surface Studio
Tile
Timecode
Clone
Picture in Picture (PiP)
Text
Grunge
Film Damage
Film Grain
Flicker
Grain
Half Tone
Half Tone Color
Jitter
Lens Dirt
Noise
Scan Lines
Shake
Stutter
TV Damage
Dot Matrix
Pixel Sort
Gradients & fills
4-point Color Gradient
Color Gradient
Radial Gradient
Keying
Chroma Key
Chroma UV Blur
Color Difference Key
Demult
Difference Key
Hue & RGB Key
Luminance Key
Remove Stock Background
Lights & flares
Auto Light Flares
Anamorphic Lens Flares
Gleam
Glow
Inner Glow
Light Flares
Light Leak
Light Rays
Light Streaks
Neon Glow
Outer Glow
Matte enhancement
Alpha Brightness & Contrast
Crush Blacks & Whites Alpha
Erode White
Invert Alpha
Light Wrap
Matte Cleaner
Remove Color Matting
Set Matte
Spill Removal
Particles & simulation
Atomic Particles
Blood Spray
Fire
Gunfire
Lightning & Electricity
Rain on Glass
Shatter
Video clean-up
Clone Stamp
Crop & Pan
Denoise
Grain Removal
Rolling Shutter
Wire Removal
Warp
Action Cam Crop
Action Cam Lens Distort
Bezier Warp
GoPro Lens Reframe
Lens Distort
Perspective Warp
Polar Warp
Quad Warp
Spherical Warp
Vortex Displacement Warp
Getting started is fast and easy
You don't have to figure out how to make great videos all by yourself. We've got a huge selection of completely free video tutorials on our YouTube channel.
We've got a talented support team behind the scenes and waiting to hear from you. Need some help using or activating our creative software? Send a ticket with your technical queries and get a response asap.