The latest release of Imerge Pro is here, and this time, it's got bokeh. Learn what's new in the Imerge 2021.1 update in the FXhome newsroom.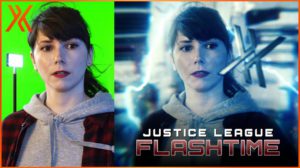 We're continuing our Snyder Cut streak and showing you how to become the fastest man alive! Customize your lightning effects in slow-motion, and add your own Batarang in HitFilm!
Learn how to create a supercharged Superman heat vision effect inspired by Zach Snyder's Justice League!
Ignite Pro 2021.1 will be landing in April and will bring a multitude of new updates, workflow enhancements, plugins, and presets. Read on to find out about the exciting new features version 2021.1 has to offer.
Want to join the Justice League? Now you can! In this tutorial, we'll take you through motion tracking your actor's head in Blender, applying a detailed 3D model, and compositing in HitFilm Express, all for free.
The most exciting image post-production tool on the market is back, and this time, it's got bokeh.